Saturday Morning Coffee with CFG- 12/3
This week's edition includes a look at the latest Case-Shiller index, new 2023 FHFA loan limits and even more on why this is a December to remember!
Fuel Up! 🚀

These 100 Metropolitan Areas Had A Hot Real Estate Market! 🔥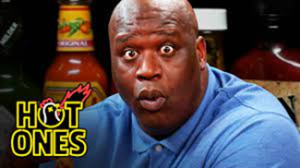 House Method released its top 100 hottest housing markets last month – Tampa, Phoenix and Austin had the three hottest markets this year. Check out the rest of the Top 100; do you live in one of the hottest real estate markets in the country? Will these growth trends continue (foreshadowing …)?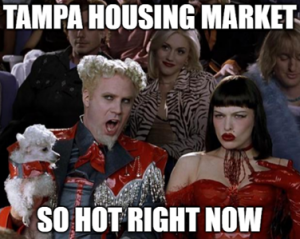 2023 Conforming Loan Limits (CLLs) Are Increasing By 12%!
The Federal Housing Finance Agency released the 2023 Conforming Loan Limits this week, which change in line with the average home price change from Q3 2021 to Q3 2022. Next year's limit will jump over 12% from $647,200 to $726,200! In addition, some high-cost areas will be able to offer conforming loans over $1 million.

It's that time of year again, and it is beginning to look a lot like a buyer's market!
Mortgage prices have ticked down slightly on the Case-Shiller index, which tracks purchase price trends on a monthly basis.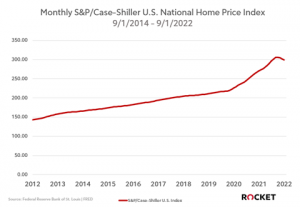 Additionally, the predictable rise of homes staying on the market longer during the winter months is upon us, as seen with a look back at some of the Fed's data on median days on the market.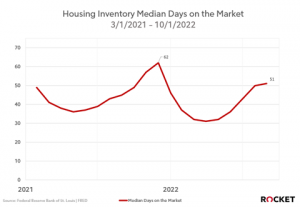 These purchase market moves make it the perfect time for clients to bargain on better terms. We suggest turning toward seller's concessions to pay for Inflation Buster and provide the client with peace of mind in these trying times.
Now that's a gift that keeps on giving!


Congrats to Ali, whose time of 1:15 was our only time under 2 minutes on last week's super-sized puzzle.
This week's puzzle is smaller but still packs a punch – we give it 3 Rockets out of 5.
Good luck!