Saturday Morning Coffee with CFG 11/19/2022
Saturday Morning Coffee with CFG 11/19/2022
FUEL UP!!
The World Cup in November?! Another own goal for crypto? And why Taylor Swift tickets could cost our clients their down payment!
If you need cash and want to leverage the record amount of equity in housing, lock a rate now before pricing goes up.

The World Cup starts on Sunday! And yes, the U.S. made it in – their first game is on Monday! ⚽
Hundreds of billions lost in Lehman Brothers fashion – crypto exchange company FTX files for bankruptcy. For clients that could have had their savings wrapped in crypto: Our down payment assist options can help.For more info on what is allowed from a housing standpoint on crypto, click here: 👛

Taylor Swift's presale for her Eras Tour crashed Ticketmaster and pushed some ticket prices over $20,000!

Cash-Out
Did you know there's almost $30 trillion in home equity out there?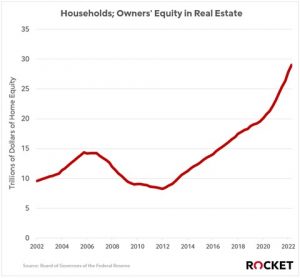 If you plan on leveraging the equity in your home to balance your budget or to upgrade your home, you'd better act now!
For the average client, pricing is about to get around 40 bps more expensive.
Here's how much additional cash a borrower would get on a $400,000 house by locking their loan.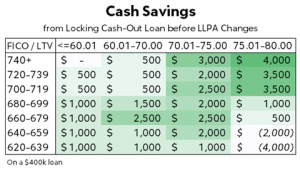 However, with FHFA and the GSEs are focused on helping ease affordability concerns.
Borrowers whose credit score is below 660 and will have less than 25% equity after taking cash out should wait until the new loan level pricing adjustments go live.


This week's puzzle gets 3 out of 5 Rockets.