Mortgage rate forecast for next week (April 11-15)
With inflation in high gear and the Federal Reserve planning six more hikes this year, it's been full steam ahead for mortgage rates.
The average 30-year fixed interest rate spiked again, going from 4.42% on March 24 to 4.67% on March 31. It marked the highest average since Dec. 2018.
Most interest rate indicators continue to point up, although a new Covid outbreak or the war in Ukraine becoming more unstable could cause a short-term decline.
Will mortgage rates go down in April?
Mortgage rates saw historic growth to start 2022, surging over 145 basis points (1.45%) through the first quarter.
With inflation at 40-year highs, the pandemic's economic impact subsiding and the Federal Reserve outlining its 2022 policy plan, this could just be the beginning.
Experts from Fannie Mae, NAR, Redfin, and other industry leaders think 30-year mortgage rates could go as high as 4.5% in April. And none expect them to stay below 4% for any sustained period.
Of course, the war in Europe or a spike from a new Covid variant could cause interest rates to fall or add variance.
Doug Duncan, SVP and chief economist at Fannie Mae
Prediction: Rates will rise
"The path is going to be up. How much depends on a whole bunch of factors. The Fed signaled they're going to raise [its fed funds rate target] every time they meet this year.
Now there's chatter about whether the Fed will be even more aggressive and do a 50 basis point increase at the next meeting. It's also not unreasonable to think they might do a 50 basis point increase and then not do one in the fall as they're watching the runoff of the portfolio.
But it wouldn't shock me if we pass 4.25% or even get to 4.5% this month, depending on how the market starts pricing in what the Fed says. The key will be the release of the [FOMC March] minutes, which come out three weeks after the meeting. Powell specifically told reporters go look at the minutes because they will contain details on the runoff of the portfolio. When those minutes come out, I would expect there to be some sort of market reaction."
Nadia Evangelou, senior economist and director of forecasting at National Association of Realtors
Prediction: Rates will rise
"While the next few weeks will be unpredictable as markets continue to churn, the outlook is for mortgage rates to rise even higher. The Federal Reserve indicated six more interest rate increases by the end of the year. Nevertheless, inflation will eventually start slowing down sometime later this year.
The Federal Reserve forecasts inflation to average 4.3% in 2022. Thus, I expect some of this impact to be mitigated eventually through lower inflation. I forecast mortgage rates to average around 4.4% at the end of the year.
Mortgage rates will likely hover around 4.2% in April. Inflation will continue to remain elevated while higher short-term interest rates will put upward pressure on mortgage rates next month."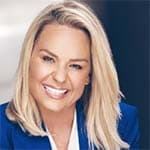 Selma Hepp, deputy chief economist at CoreLogic
Prediction: Rates will vary
"While the rates are likely to be higher by the end of the year, the path of the increase is less certain.
There has already been a notable jump in rates in recent weeks as a result of the conflict in Ukraine and the FOMC announcement. However, some of that increase may subside given the widening spread between mortgage rates and treasuries."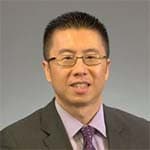 Joel Kan, associate vice president, industry surveys and forecasts at Mortgage Bankers Association
Prediction: Rates will rise
"Our economic outlook reflects the potential for slower but still stable economic growth and a healthy job market. The economy remains strong but a renewed bout of supply-chain constraints and disruptions stemming from the war in Ukraine is likely to push inflation higher.
"MBA forecasts that mortgage rates will rise further over the next year to around 4.5%. Mortgage rates have been exceptionally volatile in recent weeks, given the profound uncertainties both with respect to the geopolitical situation and monetary policy. Hopefully, the Fed's actions of raising its short-term rate target for the first time since 2018 and explanations can help to reduce the policy uncertainty and rate volatility."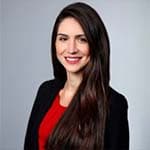 Odeta Kushi, deputy chief economist at First American
Prediction: Rates will rise
"Mortgage rates are notoriously difficult to forecast because they're tied to the wider economy and global geopolitical events. The ongoing Russia-Ukraine conflict continues to insert an element of uncertainty into financial markets, which could result in downward pressure on mortgage rates.
But the general expectation is that mortgage rates are trending upwards and have already increased based on the expectation of the Fed tightening monetary policy this year.
Expect mortgage rates to continue to rise in April, but we could see some week-to-week volatility as Fed tightening, among other factors, propels rates forward, while geopolitical uncertainty may anchor rates temporarily."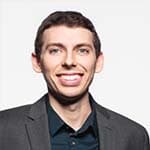 Taylor Marr, deputy chief economist at Redfin 
Prediction: Rates will rise
"Redfin's expectation is that rates will continue to rise steadily through April — to perhaps 4.4% by the end of the month. This will happen as investors expect the Fed to put upward pressure on mortgage rates via winding down their roughly $9 trillion balance sheet of both treasuries and mortgage backed securities in 2022.
It's worth noting that Jerome Powell said this week that they could begin that process as early as May, but more details will be released in the Federal Open Market Committee minutes in early April. While there may be global events that could counteract this rise, such as the war in Eastern Europe and new variants of COVID-19 spreading in Asia, the likely picture is that we won't see rates under 4% anymore. The chance of rates increasing 20-30 basis points by the end of April is only growing."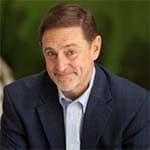 Rick Sharga, executive vice president at RealtyTrac
Prediction: Rates will rise
"Inflation, Fed actions, and rising yields on U.S. Treasuries all point towards mortgage rates increasing in April.
Inflation is unlikely to come down in the short term, as energy prices continue to rise and we're likely to see more supply chain disruption due to a new widespread COVID-19 outbreak in China and Russia's invasion of Ukraine.
And somewhat surprisingly, rates on the 10-Year U.S. Treasury in mid-March hit their highest point since June of 2019 at 2.187%. This increase runs counter to the notion that a "flight to safety" during volatile times would drive treasury prices up and yields down. And since there's usually about a two-point spread between Treasury yields and 30-year mortgage rates, that suggests we could see mortgage rates as high as 4.0%-4.25% during April."
Get started shopping for mortgage rates (Apr 6th, 2022)
Mortgage interest rates forecast next 90 days
Aside from the Russian-Ukrainian conflict's uncertainty or the next wave of Covid bringing back restrictions, all other major indicators point to mortgage rate growth.
The most likely outcome will be average interest rates on an overall uptrend in the next three months. Of course, they have high volatility and rarely go in a straight line from week to week so we could see some drops mixed in as well.
Mortgage rate predictions for 2022
The average 30-year fixed rate mortgage ended 2021 at 3.1%, according to Freddie Mac.
All six of the major housing authorities we gathered project that average to rise over the second quarter of 2022.
The National Association of Realtors and Freddie Mac sit at the low end of the group, estimating the average 30–year fixed interest rate to settle at 3.5% or 3.6% by the end of Q2. Wells Fargo and the Mortgage Bankers Association had the highest predictions, with forecasts of 3.9% and 4.0%, respectively, by the end of June.
| | |
| --- | --- |
| Housing Authority | 30-Year Mortgage Rate Forecast (Q2 2022) |
| National Association of Realtors | 3.50% |
| Freddie Mac | 3.60% |
| National Association of Home Builders | 3.79% |
| Fannie Mae | 3.80% |
| Wells Fargo | 3.90% |
| Mortgage Bankers Association | 4.00% |
| Average Prediction | 3.77% |
Current mortgage interest rate trends
Mortgage rates took another huge leap this past week, with the average ballooning 25 basis points (0.25%).
The average 30-year fixed rate grew from 4.42% to 4.67% for the seven days ending March 31, according to Freddie Mac's weekly rate survey.
Similarly, the 15–year fixed rate increased from 3.63% to 3.83%, while the average rate for a 5/1 ARM rose from 3.36% to 3.50%.
Mortgage rates are moving away from the record–low territory seen in 2020 and 2021 but are still low from a historical perspective.
Dating back to April 1971, the fixed 30–year interest rate averaged 7.79%, according to Freddie Mac.
So if you haven't locked a rate yet, don't lose too much sleep over it. You can still get a great deal — especially for borrowers with strong credit.
Just make sure you shop around to find the best lender and lowest rate for your unique situation.
Mortgage rate trends by loan type
Many mortgage shoppers don't realize there are different types of rates in today's mortgage market.
But this knowledge can help home buyers and refinancing households find the best value for their situation.
Following are 3-month mortgage rate trends for the most popular types of home loans: conventional, FHA, VA, and jumbo.
February 2022
January 2022
December 2021
Conforming Loan Rates
4.09%
3.77%
3.35%
FHA Loan Rates
4.11%
3.86%
3.45%
VA Loan Rates
3.77%
3.56%
3.02%
Jumbo Loan Rates
3.76%
3.45%
3.23%
Always stir competition
Interest rates are on the rise and are expected to keep going up in 2022.
The best way to get a good deal — especially now that rates no longer sit near all-time lows — is to make lenders compete for your business.
Getting a qualified or prequalified rate from a lender is the first step. Then, shop the rate around to other lenders and see if any of them will offer you a better one.
Driving competition between multiple mortgage companies is how many people end up with lower rates and save money over the life of their loan. And why wouldn't you want to save money?
How to compare interest rates
Rate shopping doesn't just mean looking at the lowest rates advertised online because those aren't available to everyone. Typically, those are offered to borrowers with perfect credit and who can put a down payment of 20% or more.
The rate lenders actually offer depends on:
Your credit score and credit history
Your personal finances
Your down payment (if buying a home)
Your home equity (if refinancing)
Your loan-to-value ratio (LTV)
Your debt-to-income ratio (DTI)
To figure out what rate a lender can offer you based on those factors, you have to fill out a loan application. Lenders will check your credit and verify your income and debts, then give you a 'real' rate quote based on your financial situation.
You should get 3-5 of these quotes at a minimum. Then compare them to find the best offer.
Look for the lowest rate, but also pay attention to your annual percentage rate (APR), estimated closing costs, and 'discount points' — extra fees charged upfront to lower your rate.
This might sound like a lot of work. But you can shop for a mortgage rate in less than a day if you put your mind to it. And shaving just a few basis points off your rate can save you thousands