Saturday Morning Coffee with CFG
Saturday Morning Coffee with CFG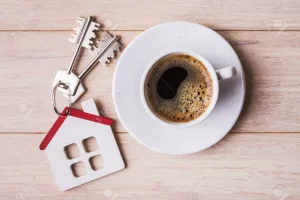 Happy October! It's officially Spooky Season, and what better way to celebrate than by renting the haunted cottage from "Hocus Pocus"? Get ready to book on October 12 at 1:00 p.m. ET!
This week's edition includes holiday sales projections and how the housing market impacts inflation.
Fuel Up! 🚀

Holiday Spending Expected To Rise At Slower Rate Than 2021 
If you're not into Spooky Season, October also means that the holidays are right around the corner. Deloitte's annual holiday retail projections show a 4% – 6% rise in consumer spending this year, which is down from the 15.1% growth observed in 2021.
This year, experts are expecting:
Inflation to increase dollar totals but minimize growth in sales volume
Lower demand for durable goods and greater demand for consumer services like restaurants as the pandemic wanes
A healthy 17.8% of the expected $1.46T holiday sales are expected to come via e-commerce, which may give Jeff Bezos enough money to finally buy sharks with laser beams attached to their heads.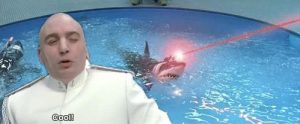 Mixed Reviews Of Netflix's Plan To Add Commercials 
Netflix shares rose 10% at one point this week after analysts touted the platform's impending ad-supported tier, set to launch by 2023. Wall Street understandably likes money, which Netflix is poised to rake in either from the more expensive ad-free tier or the lower-priced ad-supported tier.
The problems? For marketers, it's a $65 cost per thousand (CPM) that rivals the Super Bowl. For viewers, it's more Flo.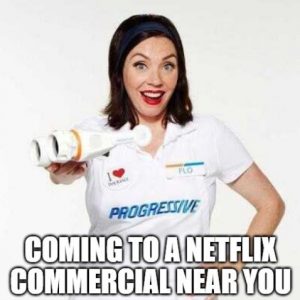 Inflation is challenging the weather as the main subject of discussion when nobody has anything else to talk about.
For the last couple of years, we have been talking about shipping containers, gas prices and Jay Powell's money printer.
As gas prices started to normalize, the July Consumer Price Index data finally showed inflation starting to dip.
Last week, we saw the Case-Shiller Home Price Index for July start heading south after peaking in June.
Finally, inflation is transitory, right?! 
Not quite! 
Yesterday, we saw the Fed's preferred favorite report: Personal Consumption Expenditures (PCE).
It showed inflation on the rise again – gas spending was down, while housing was up.
If housing prices are peaking and existing home sales are down, how are people "spending more on housing"?
It's because the massive home price growth we've seen since 2020 hasn't fully made its way into the inflation indexes yet.
PCE for Housing is calculated by looking at how much a homeowner could rent their home for rather than what they paid for it.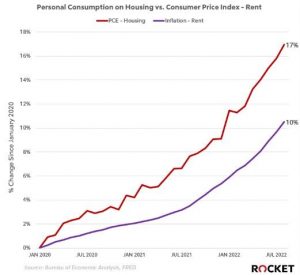 Since folks typically lock in leases on rentals for 12 months, there's a lag for when the increased home prices finally hit the newspapers.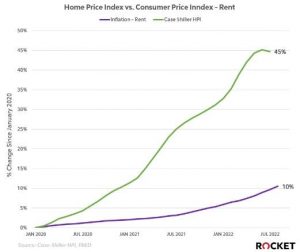 The Fed has a tough job – it's like steering a boat rather than a car. It takes longer for the changes you make at the wheel to impact the direction of the vehicle.  
The Fed must maintain inflation expectations, but the data is complex and nuanced, and the era of clickbait makes it that much tougher to explain when the headline numbers are released. 
The Fed expects rental prices to keep increasing through the middle of next year – might not be a bad time to trade that lease in for a mortgage on the right home!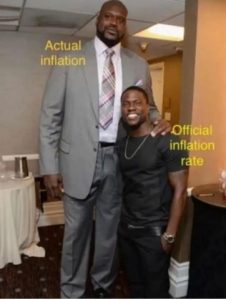 Ali and Chris were our two fastest solvers last week; Ali's time of 1:06 narrowly edged Chris' 1:07. Congrats to the other 11 solvers who finished last week's in under 2 minutes!

This week's puzzle gets 3 Rockets out of 5.